Reviews
Find out why our customers chose us to stay in Milwaukee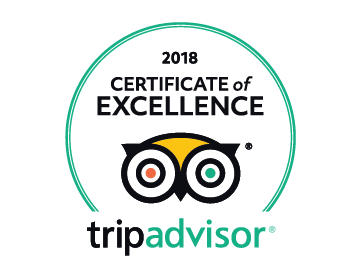 "A unique building, obviously old but maintained. We liked the history and the 1920's vibe. Staff was wonderful." -Anonymous
"Comfortable room. Enjoyed our stay. Restaurant was good!" -Anonymous
"Great room and service from the check-in to the check-out." -Bob
"Only place to stay in MKE. Will stay here whenever we're in Milwaukee. Wonderful staff that will drop everything to help you out. The shuttle drivers made sure we got to the game and back in a timely manner. The Fitz offered delicious food at great prices and the Gin Rickey has great drinks and food as well for when you get back from the game! Thank you for the amazing service!" -Erik
"Great hotel for business travelers. Hotel has stylish decor and nice rooms. Was on the 7th floor so my room had a nice view of downtown Milwaukee. Friendly and professional staff, always willing to be helpful." -Anonymous
"Great grand old hotel. My go to hotel in Milwaukee. Wonderful old style art deco hotel. Good rates, friendly staff, spacious rooms. Nice coffee cafe in the hotel. A high quality hotel at budget rates, Same type of hotel and quality in San Francisco would be $400." -S. Harvey
"Leave the driving to us! I have stayed here many times and never have been disappointed. One of the best perks is the free shuttle service so your stay can be a hassle-free experience in getting around Milwaukee. The shuttle is very prompt and the drivers are friendly. The food is lso good." -Anonymous
"Very close to The Rave.....Cool bar, good eats." -Anonymous
"This vintage hotel is beautiful! Everyone is friendly and efficient. We highly recommend staying here. We will be back." -Anonymous
"Always a pleasure staying here. Nice services, cool Art Deco lobby, big rooms, comfortable beds, free bottle of wine at check in. What more could you want?" -Michael
"This was a great stay! I will definitely be back soon. I love the experience and the atmosphere. The beds are comfortable and the rooms are clean." -Napoli
"4th year in a row staying here. Clean, staff is nice, and very affordable." -Joe
"Young staff were polite, friendly, professional and genuine." -Jim
"The rooms are large and spacious, the staff friendly and helpful. There is a new chef since the last time I visited and she is great! The meals were delicious!!" -Anonymous
"Very cool historic hotel. Nice clean rooms and friendly staff. Complimentary shuttle was so convenient and the bar staff in the lobby were awesome. Would definitely stay here again." -Anonymous
"Large and updated rooms. Customer service was great at check in and check out. We were offered a free shuttle downtown to Fiserv Forum for the Bucks game. They also offered to picl us up for free after the game. Covered parking and it was free. I would definitely stay here again." -Dan
"Staff was exceptionally helpful and welcoming. Will definitely stay at the Ambassador Milwaukee again." -Anonymous
"We've stayed here several times. Staff is always great. Hotel is well maintained, rooms have been clean and comfortable. Love the shuttle service and we use it to get downtown and back." -Tim
"The Ambassador is a wonderful Art Deco hotel. This classic hotel has been updated and tastefully remodeled in the spirit of the era. The attentive staff was the perfect complement to this unique hotel." -Anonymous
"Big room. Small bathroom. Great location for Rave shows. Liked free shuttle." -April
"Really cool historical building, lobby, restaurant. Staff was 100% attetive, polite, considerate, professional. Price was very reasonable for the accommodations and service. Thanks!" -Fred
"This hotel is unlike any other hotel I have ever stayed in." -Eva
"Unique Art Deco hotel. Location across the street from the Rave music venue was perfect." -Susan
"Great rooms and service and shuttle service." -Forrest 
"It was a great, great hotel and with front door service. Check in was quick and check out too. The restaurant had great selection of food. Hotel garage is a big plus." -Gilberto
"This is a very 1920's style hotel. Very well preserved. Overall a must stay hotel to stay at when needing lodging in Milwaukee. Free shuttle service to downtown area." -Anonymous
"We always stay here & love it. Clean, friendly and free shuttle. Perfect for us." -Anonymous
"It was very clean and everyone was friendly. The entire staff was very good and the food was excellent." -Jon
"This is our second stay at The Ambassador Hotel. Both our stays have been fantastic. I highly recommend this hotel to others. The staff is great & very friendly. We love the free shuttle to & from different destinations downtown." -Anonymous
"Friendly staff and very clean room. Great transporation to and from the downtown area." -Anonymous
"Very pet friendly! We needed a wheelchair accessible room and were traveling with our two dogs. The bathroom was large enough to turn a wheelchair and had a roll in shower. The staff were all very good with the dogs. Our larger dog was afraid of the shiny tile in the lobby. If you encounter this, we solved it by buying him some boots for traction. We ate in the bar a couple of times and enjoyed great food and service there. Enjoyed the Art Deco ambiance!" -Paulla
"Hands down the best place to stay. This hotel is unique, original and the staff goes above and beyond to help you. From making the reservation with Wanda over the phone, to check out, the staff made you feel incredible. I came in for the NYE race and was pleasantly surprised when I was told that there is a free shuttle to and from the hotel. When I checked in, I walked into a beautiful 1920's theme lobby with super cool elevators and incredible atmosphere. Thank you Kelly for being so attentive to me when I came to check out and asked about the shuttle. Thank you Sali & Artist for dropping me off and picking me up from the race. Thank you Barry for serving me tasty soup, finding apple juice and sharing with me the history of the hotel. Finally, thank you Rick Wiegand for owning this hotel and hiring stellar staff. This stay was incredible. This hotel is hard to beat. If you are vacationing in Milwaukee, I would highly recommend you to try this. You will not be dissapointed!" -L. Sveronikak
"New Year's Eve getaway. The service was prompt and efficient, the room was clean, quiet, and spacious. We spent New Year's even here, and had a wonderful time, from the champagne in the room, to the brunch the next day. Everything was terrific." -Dave
"Roaring 20's NYE! This was our 1st stay at the Ambassador as part of a NYE package. Had some minor issues upon arrival which were resolved fairly quickly with above-average attention and care. This staff was on top of things! A nice surprise given how busy they were with the large event they were preparing for. Another nice surprise, and maybe it was due to the celebratory NYE atmosphere, was how jovial the entire staff was in comparison to other places I've stayed. Not one attitude or even a blase demeanor from this group. The beds were comfy and the room was clean and spacious. All-in-al a great stay with wonderful staff, excellent food, and an amazing NYE celebration! Looking forward to attending future events at the Ambassador." -Pamela
"Everything is either original or a replica to make it look real from the 20's. The architecture was beautiful, staff was very friendly and accommodating. This is my new place when I go to Milwaukee." -Dale
"Elegant hotel. Clean, comfortable, great bar." -Anonymous
"Always a wonderful stay. Staff is excellent." -Mark
"The staff was very friendly and helpful. The rooms are very spacious, clean and comfortable with down blankets and pillows. The hotel is older, but quite well kept and true to it's historic charm. Really beautiful to see. We had a great room on the top floor, overlooking the Milwaukee skyline with views to the East and North. During the Christmas season, the lights are even better. Lots of windows and good curtains to block out the sun if you like to sleep in. The shuttle service and drivers were very friendly, courteous, and timely. Would definitely stay here again." -Anonymous
"The hotel is great, it's nicely redone, and they make a mean old fashioned." -Ben
"Best service by EVERY staff member!! Conveniently located to downtown!" -Jack
"I loved the large and clean room, the easy registration, the cafe, the shuttle service." -Anonymous
"Beautifully maintained, room clean and comfortable. Great location for concerts at The Rave/Eagles Club." -Anonymous
"Great place to stay. Clean rooms and friendly staff. Love the walking distance to The Rave/Eagles Ballroom." -Julie
"Always wanted to stay at The Ambassador. The city views were amazing! Love the Art Deco, staff, quiet atmosphere and size of the room. Trying to organize friends to eat at the Fitz next time!" -Anonymous
"It's a beautiful hotel with spacious rooms and the staff are always so friendly!" -Janine
"From the start of my trip to the end, the service was amazing!! And we are definitely coming back!" -Anonymous
"Beautiful Art Deco hotel with large, clean, comfortable rooms. Very friendly staff and great complimentary shuttle service. Our new 'go-to' hotel in Milwaukee." -Debbie
"Will definitely be staying again!!!!! Right from the moment we walked in the door, the staff was so polite and super helpful. We had dinner in the bar and the staff again was super amazing...My son was over the moon with his dinner (Italian Flatbread they made into a pizza for him) He told the waitress how great it was and to tell the chef "best pizza ever" and she sent him back the most amazing ice cream he ever tasted." -Richard

"This is our favorite hotel in Milwaukee. The rooms are spacious and comfortable, the staff is friendly and helpful, the restaurant is good and reasonably priced, there is indoor parking and best of all they offer convenient shuttle bus service throughout downtown!" -William
"Thank you. Everybody here was friendly. I highly recommend." -Anonymous
"Beautiful hotel with large rooms and gorgeous lobby. Very Art Deco." -Marcia
"Roomy rooms. Attractive Art Deco decor. Shuttle service. Good location." -Paul
"Very friendly and helpful staff. Liza was an excellent host in the restaurant and the shuttle service was great. Food was excellent." -Robert
"Beautiful historic hotel. Large rooms. Perfect all the way around!" -Matt
"The Ambassador offers classic ambiance found in the bygone era of boutique hotels." -Joe
"Great job Ambassador Hotel Milwaukee! Everything about my stay was excellent. The wait staff were helpful and attentive, the food was scrumptions. I was there for a weekend retreat and we were very well taken care of. I would definitely recommend it to anyone looking for a great spot for a retreat." -Melody
"Love staying here anytime I do something in downtown Milwaukee. The rooms are always clean, staff is super friendly. Their room service breakfast is also super good. Definitely worth it. It's nice how there is the parking garage right there that is free for hotel guests. Their shuttle drivers are also super friendly and knowledgeable about the downtown area and the shuttle is free for hotel guests." -Allison
"Very good breakfast, ample quantity and served sharp on time in the room. This hotel is very strategically located. Parking is very easy. They gave me free parking as I was upgraded to an Elite member here. Very good staff and nice experience overall." -Anonymous
"This hotel is great for the price, it is extremely Art Deco and the room was spacious, clean and quiet. The beds were soft and comfortable with quality linen. The staff were fantastic and ever so helpful. They have a restaurant and a cafe as well as a bar. There is a coin laundry available for use and I highly recommend this hotel for your stay." -Quentin
"Wonderful Stay. I have been several times this year in Milwaukee for business, and each time in different hotels, and I have to say that I love the Ambassador Hotel. Staff was wonderful from people at the front desk to the clean team and shuttle drivers. Love the Art Deco, the bottle of wine for the welcome. The back in the room was amazing. The food at the restaurant in the lobby light and delicious." -Juliana
"A step back in time. This renovated Art Deco hotel is truly a sight to behold and enjoy. The rooms are very spacious and most definitely clean. The staff was friendly and very helpful. The self parking is in-and-out with no restrictions. The bar offers many selections including cocktails from the time when the hotel was first opened and the 1920s. We enjoyed a wonderful dinner in the dining room. The food was excellent and my friend and I had absolutely no complaints. And oh yes it is a pet friendly hotel. A special thanks to Liza the bartender who was thoughtful, courteous and knowledgeable in her service; John in the dining room who waited on our table with exemplary service and courtesy and Ike who not only delivered our room service breakfast but made sure it was absolutely correct as ordered and delivered on time with a delightful manner and smile. I highly recommend the Ambassador Hotel especially if you enjoy a not your "run-of-the-mill" type of hotel experience." -Marcella
"It has a very vintage and sophisticated theme. Very cool vibe!" -Anonymous
"This place never dissapoints. Room was clean and ready early. Staff was kind and accommodating. We will always choose the Ambassador when we visit Milwaukee." -Anonymous
"Love this place for a short stay!! The bed was so comfortable and the pillows were even better! There are pricey items in the fridge, but was nice to have those options if needed. Best part is how close it is to the Rave - Eagle's Ballroom. And the shuttle will take you anywhere downtown. I will be back." -Anonymous
"Very clean and shiny. You get the Art Deco atmosphere from the 30's with the decorations and appearance." -Pascal

"This place never dissapoints. Room was clean and ready early. Staff was kind and accommodating. We will always choose the Ambassador when we visit Milwaukee." -Anonymous
"Loved everything about the property...the decor, the staff, the gorgeous room overlooking the city, the comfortable beds, and especially the complimentaty shuttle service with Gary! He picked us up and dropped us off at different locations a few times during our stay. He was funny & courteous." -Anonymous
"Shuttle service was great. Gave recommendations and put extra effort into making sure pickup and dropoff was easy." -Anonymous
"It was easy checking in. All my questions were answered in a timely manner." -Anonymous
"I loved the Art Deco style and vintage look. The beds and pillows were very comfortable." -Kelly
"Friendly and comfortable. Staff was pleasant and nice." -Anonymous
"Staff was awesome, bar was lively, room was quiet (no hallway noise), clean, well styled, and comfortable." -Anonymous
"Nice place to stay. Free shuttle around the area is a huge plus." -Kevin
"Loved the free shuttle to and from downtown. Historic charm and still updated and clean. Will remember this place for future trips!" -Reene
"The staff is exceptional here at the Ambassador! They have a shuttle service running to functions, for free, until 11:30pm. Saves on taxi or Uber fees." -Anonymous
"The hotel was wonderful and looked very Art Deco and the staff was very pleasant." -Alex
"The Art Deco style of the hotel is fabulous and the fact they chose to preserve and celebrate it is very much appreciated. I also love the Fitz. The staff are wonderful and friendly and it is a comfortable environment to chat with other guests when traveling solo. My son is a Freshman at Marquette and the close proximity to his dorm and campus is so convenient!!" -Anne
"We stayed here for 4 nights for my daughters wedding. The hotel is beautiful and very clean. The staff were amazing and super friendly. The hotel has a shuttle that will take and pick you up from anywhere in the downtown area. This hotel is amazing and I would definitely recommend." -Bernadette
"Lovely old hotel with a lot of original features. Location good and free shuttle service to & from the hotel for getting around." -Tracy
"The hotel was beautiful. Very clean, friendly staff, and great restaurant." -Charlie
"Great little hotel. Staff was wonderful. Food at the restaurant was delicious! Will definitely return!" -Anonymous
"Interesting building. Comfortable beds. Accommodating staff. Great food and cocktails. Appreciated the shuttle service." -Mary Ellen
"Awesome when you check in and the hotel is waiting for you to arrive, with a bottle of wine. Nice touch. Great locatiom on Marquette University Campus." -Daniel
"Loved the charm, the music, old photos, the large rooms. The staff was friendly and very accommodating." -Mary
"Get away to Milwaukee. Pretty Art Deco hotel, big bedroom. Very clean. Ate in the bar. Food was excellent. Bed terrific." -Kathleen
"Excellent hotel in a very cool city. Will definitely come back. Rooms were large and clean. Beds were very comfy. Staff was welcoming and helpful. Offered a shuttle service downtown. Excellent place." -Anonymous
"Beautiful hotel in an awesome city. Large rooms, free shuttle into downtown, clean rooms classic style." -Sarah
"The place was amazing - everywhere you looked you felt like F. Scott Fitzgerald might be right around the corner. Not intimidating opulent - just extremely comfortable chic! Excellent staff from the door people, reception, wait staff and housekeeping. The breakfasts were superb! Great location too - not too far from downtown, the Domes and other event places. Will most definitely be back soon!!!!" -Anonymous
"I have stayed here both times I traveled to Milwaukee. Both times I was in town for a concert. The hotel is very convenient for both of the venues we went to. One was right across the street, and the other was less than a ten minute drive on the free shuttle that they offer. The first time we stayed we were very impressed at how beautiful the lobby area and bar were. This last time we noticed that they have added a fire pit and nice decorative pieces on their patio outside. It was very lovely. The staff have been very nice and very helpful. To be honest when I come back to Milwaukee, I will always choose the Ambassador Hotel. I can only see it getting better and better each time." -Caysien
"I stay here about once a month for business from Minneapolis. They have been consistent for many years. The front desk, security and van drivers are wonderful. I had a nice business meeting meal in the bar and a great breakfast. I love the history of the hotel. A great shout out to all of the staff here. You are amazing." -Anonymous
"Hotel was very nice. The staff were friendly and helpful. Enjoyed a few drinks at the bar. Parking ramp was easy to get in and out of and the rate was reasonable. I would definitely stay at this hotel again." -Brett
"Great hotel near Marquette. Excellent service all around." -Laura
"It's a perfect mix of vintage charm and modern amenities." -Anonymous
"Very friendly staff. We just had gotten married & they sent champagne to our room on their own accord. The free shuttle service is a huge perk. Would definitely stay here again! -Anonymous
"Amazing. Service was excellent. Above and beyond my expectations." -Kristen
"Absolutely splendid decor, service and food. Very reasonable prices. First choice for my next overnight in Milwaukee." -Mark
"The Ambassador is a beautiful Art Deco hotel. Rooms are spacious and well appointed. The hotel staff are very gracious and extremely helpful. The Ambassador Hotel is 5 star in many ways." -Ernest
"Vintage hotel - cool throw back and very clean. We loved our stay!" -Mike
"Beautiful hotel, great bar/restaurant. Service is amazing." -Anonymous
"Adorable hotel and wonderful room! Super satisfied with our stay!" -Anonymous
"Always a pleasure staying here when attending Brewer games." -Anonymous
"Always enjoy our time at The Ambassador. Great location, wonderful character, friendly and helpful staff." -Bill
"Hotel was great." -Diana
"1920's vibe throughout. Lovely spacious room. The shuttle was a convenient way to get to Miller Park and downtown Milwaukee." -Anonymous
"The restoration is fantastic. There are so many gorgeous details, such as the elevator doors and stained glass panels in the lobby. There is ample parking and a great new patio." -Nancy
"A beautiful Art Deco era hotel which has been completely updated without sacrificing the original style. Very friendly and courteous staff - especially the bellhops and the shuttle service. Great location." -Romana
"My boyfriend and I stayed here for two nights and we absolutely loved the retro art deco style and look of the hotel. The room was wonderful with a great tiled bathroom and lots of space. The hotel bar is wonderful and has a great patio. We also throughouly enjoyed our delicious breakfast room service. Staff was very friendly and helpful and there is also a shuttle service to downtown which is only a few miles away. I would definitely go back!" -Jill
"Great location and wonderful atmosphere. Staff is friendly and accommodating." -Anonymous
Loved the hotel, very classic. The outdoor patio was perfect, comfortable and the service was amazing. Had breakfast in the dining room the next morning. White linen table cloths and napkins. Breakfast was wonderful. It is a must." -Pauline
"Awesome experience and great hotel to stay at if you plan on going to the Rave." -Wanda
"I loved everything about this hotel. When you walk in the front doors, you smell a sweet soap fragrance in the air. The service is impeccable. The staff is friendly, polite, and super helpful. The room was clean, the mini-bar was well-stocked, and all the amenities were in excellent working condition. The bed was comfortable and the sheets were soft. I indulged in a long hot bubble bath in the jetted tub. My experience was amazing and I would highly recommend staying at this hotel." -Melanie
"Went to Milwaukee to see the sights and some baseball. Great hotel, great service. Especially beneficial was the shuttle. I made great use of it and the drivers were very helpful." -Frankie 
"Beautiful. Art Deco hotel with a shuttle service to take you around downtown Milwaukee." -Jake
"The hotel had awesome decor, with very spacious and clean rooms. The location was convenient and easy to other areas of town. I would most definitely stay here again, if I were to come back to Milwaukee." -Wayne
"The room was incredible, spacious, very bright (with PERFECT black-out curtains), bed and bedding very comfortable, loved the dual sinks (inside and outside of toilet area). The bars and restaurants downstairs served fabulous food and drinks, great happy hour, and the staff was exceptional. I'd go back in a heartbeat!" -Anonymous
"This location was perfect for our stay. We were close to everything and they had a free shuttle to the Brewers game and other locations." -Anonymous
"Gorgeous Art Deco Hotel with friendly staff and large rooms." -Anonymous
"This is a very unique hotel decorated inthe Art Deco motif. The rooms were clean and spacious and the restaurant was excellent. The staff was courteous. I would recommend this hotel!" -Anonymous 
"Staff all very friendly and accommodating. The history of the hotel was very interesting, great to see early '20s architecture and photos preserved." -Anonymous
"Staff was helpful and always smiling. They provide a shuttle to area restaurants. You just call when you are ready to be picked up...very punctual!" -Anonymous
"Very nice place. Shuttle service was great. Customer service was amazing." -Anonymous
"We love the shuttle service to State Fair, very prompt friendly services." -Anonymous
"Linda was a breath of fresh air at check-in when we were late after a delayed flight. We were even upgraded to a jacuzzi suite and received a bottle of wine. Very comfortable room with good bath amenities. Free shuttle is great and prompt every 30 mins. The restaurant on site had really good burgers for a decent price. Definitely would stay here again if in the area." -Anonymous
"Hotel Ambassador is very nice. Rooms are comfortable and the Art Deco style is good and gives the feel of going back in time. Shuttle service is very good and even got a complimentary wine delivered to the room." -Anonymous
"Beautiful Art Deco hotel with excellent service. Great food and service in the bar/restaurant and free shuttle service to downtown and to Miller Park." -Anonymous
"I loved the elevators! The staff was also really friendly and helpful. This was a great place for an overnight work trip." -Anonymous
"So happy we picked the Ambassador Hotel. A beautiful Art Deco era hotel which has been completely updated without sacrificing the original style. Very friendly and courteous staff - especially the bellhops and the shuttle driver. Great location." -Anonymous
"Best Hotel In Milwaukee. I have been coming to the ambassador since 2010, the service you get is like a 5 star hotel and I have stayed in many. The employees are amazing from Ike who is an icon here always a smile on his face! To Wanda who kept our room clean and tidy and to Jesse the amazing bartender! Everyone here goes above and beyond. Love this hotel, best in Milwaukee!" -Romana
"You could be forgiven for options to miss out on the rest of Milwaukee and simply hang out inside this hotel. With a great restaurant and wonderful cockttail bar, there's plenty to do without setting foot outside. Of course, leaving is fun too. Milwaukee is well worth your time." -Rajeev
"The Ambassador Hotel did not dissapoint! The bar was phenomenal and Lindsay, our bartender, made us feel like locals. The shuttle to and from Miller Park was an awesome addition to enjoying baseball. We will absolutely choose the Ambassador for our next Milwaukee trip!!" -Marcy 
" I came here for a business trip and the hotel was a great place for me to do my resting. The hotel staff made the experience better and Garry and Anna drove us around everywhere in Milwaukee! The rooms were clean and the accommodations were good for the price we paid." -Svetlana
"Hotel was old and lovely! Customer service was excellent with shuttles to take you anywhere you want to go. Drivers were friendly, knowledgeable and prompt. Rooms were super clean and the bar was great. We would absoutely go back." -Julie
"Great layout, close to downtown and the River Walk area." -Anonymous
"The hotel is very nice. There is a shuttle to Brewer games. Nice bar and food available until midnight was a plus especially after night game at Miller Park. Wonderful stay would highly recommend." -Anonymous
"The decor was beautiful and the room was wonderful. The bed was comfortable as well!" -Anonymous
"Our favorite Milwaukee area hotel! Shuttle is perfect for local events." -Anonymous
"The Art Deco style is fantastic and well maintained." -Anonymous
"Very nice place. Shuttle service was great. Customer service was amazing." -Anonymous
"The food was delicious, the hotel is absolutely beautiful, and the staff was awesome!" -Alexander
"The staff was very friendly and helpful. Great accommodations and location." -Kristen
"Came to this hotel to visit Miller Park. Hotel staff is very friendly. Shuttle service is really convenient. Gary, one of their drivers, is very funny and friendly. Lindsay, the bartender, makes good drink recommendations." -Killapadilla
"Beautiful place to stay, a few blocks west of Marquette University, away from the downtown Milwaukee congestion. If you're at Marquette for any school event, this is the place to stay. Rooms are spacious, comfortable, and nicely appointed." -Marty
"The entire staff was friendly, helpful and very pleasant. Room was clean, comfortable, and quiet. Perfect stay. Room service was very prompt and respectful. The food was outstanding. Delicious and big portions. Must stay." -Anonymous
"Excellent staff, very friendly. Hotel very clean. The location is very close to Marquette and although I did not use the shuttle service (I walked to Miller Park), I found the availability of it a wonderful idea." -Anonymous
"This was our first trip to Milwaukee and the recommendation to stay at this hotel did not disappoint. The hotel is super clean, staff is very nice, restaurant and bar prices are very reasonable. We will stay here again." -Justina
"Beautiful place and the staff was incredible! I ordered food from the bar area the first time I stayed there and I loved the service and food. The bartender was amazing. The second time I stayed there was just as nice." -Anonymous
"Love staying here! I come for Brewer's games, the staff is amazing. Shuttle to and from the games is an extra plus!!" -Anonymous
"Beautiful old school hotel. Service and staff were outstanding. Bar has a great Bourbon selection." -Anonymous
"The hotel has been beautifully restored maintaining much of the original character." -Anonymous
"Loved the Art Deco atmosphere. Enjoyed the bar and restaurant. Our room was large and the welcome wine was a nice VIP benefit. Location was A+ for a show at the Rave." -Anonymous
"Nice location, nice employees, nice quality of service." -Anonymous
"Great location, easy to get in and our of. Nice, big room. Begs very comfy." -Anonymous
"My son and I stayed here one night, so he could visit Marquette University and we were both pleasantly surprised at how great of a stay we had! The staff is very helpful and friendly and the room we stayed in was spacious, clean and very comfortable! The bathroom was on the small side but that's to be expected in a hotel built in 2918. The renocations to the hotel make it completely up to date and we will definitely stay here again!" -Jennifer M
"I love the Ambassador Hotel! We stayed in a room with a jacuzzi!!! There was so much space in the room and it felt so luxurious! The room attendant was so sweet and kind! I can say that I could 10/10 recommend the Ambassador Hotel! We went to the Lil Baby concert at the Rave!" -Ryan D
"Excellent overall experience! I would recommend that hotel again. We loved the shuttle service and the convenience of it! Staff was very helpful and friendly. The room was clean and user friendly. We really enjoyed our visit!" -Anonymous 
"We were impressed by the ambiance, cleanliness, and quality of service and will definitely stay again, though we did not use the shuttle, it is a great service. Dining experience was superb with attentive staff." -Phil K

"Beautiful, clean. The complimentary shuttle service is wonderful!!" -Brenda H
"Exactly as advertised - 1920s style but still modern. Very friendly and helpful staff. Told them I was there to celebrate my birthday early and they gave me a suite plus drink coupons. Great and friendly shuttle service. Comfortable bed." -Gary F
"Really like the Ambassador Hotel. The shuttle service is wonderful. The food in the restaurants was excellent. I love the decor and being in an old interesting hotel. My room was huge. Parking is secure and a fair price." -LJ
"I will come back again! The staff are wonderful. Love the vibe of the hotel and the amenities are perfect! Great location if you're visiting Marquette University!." -Brenda
"Always a pleasure to stay at the Ambassador. The shuttle service is great. The rooms are great. The good was good. The bar was fun." Rachel P.
"Five stars for value given the amenities. I stayed here in February 2019 and have also stayed here in the past a few times. I have been impressed with the overall maintenance, that the rooms seem fresh and updated." Gregory B. 
"The people are extremely friendly. The rooms are spacious and reasonably priced and the bar and restaurants are wonderful. The free shuttle service provides transportation in and out of the city." Jim B. 
"The free shuttle service, run by Anna and Artist, was definitely appreciated. Checking in and out at the front desk by Kasandra was fast and accurately done. We will definitely be back" Larry K. 
"Very Art Deco, just wonderful people, and the accommodations were quite comfortable. Very friendly staff in the lounge and restaurant." Denise S. 
"When we arrived, the most courteous bellhop greeted us and unloaded our truck. We already felt relaxed after our long drive in. The front desk is very friendly. Our room was perfect." 
Jesse W. 
"Whenever we make the trip north to our hometown, we stay at the Ambassador. It never disappoints, and frequently exceeds our expectations. The rooms are clean, spacious, and well appointed." Eva Bernie 
---